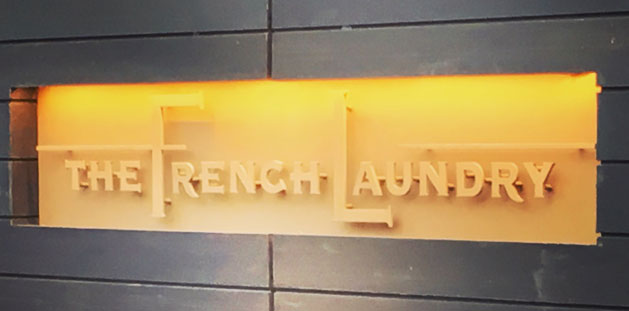 The French Laundry
The French Laundry "Irons" Its Way into Blixt
Thomas Keller came up the international culinary arts "ladder" the old fashion way – mentored by his mom in her Palm Beach restaurant, then apprenticing in the France, and finally opening his own restaurant in New York in 1986. This was then followed by executive chef positions in California – all great learning experiences on his way to become a world acclaimed entrepreneur in the culinary arts. In 1994, he took ownership of The French Laundry in Yountville, Calif. In 1998, he stated the Bouchon Bistro next to the French Restaurant and since has opened many of these signature restaurants as well as Ad Lib, Ad Hoc, and Per Se restaurants across the US. An international best selling author of numerous cookbooks, editor of his own magazine, designer of his own wine, manufacturer of his own line of food products, collaborator of cooking hardware, etc., he has many industry awards including the 2001 Time magazine's America's Chef of the Year".
Always interested in mentoring young professional chefs, there is the unofficial "Thomas Keller Farm System" of which Keller is most proud. He is constantly inquiring about the career goals of his staff. A good example is Chef David Breeden, who since late 2012 is Chef de Cuisine (Executive Chef) at The French Laundry, replacing a previous Executive Chef who was ready to open his own restaurant.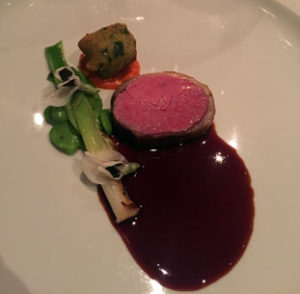 Breeden is only the fourth Chef de Cuisine in the history of The French Laundry. Like Keller himself, Breeden came up "the ladder" the old way – watching an uncle cook family dinners in Tennessee, then restaurant dishwasher to self trained Chef (by reading and experimenting using many of Keller's books) and on to a multitude of restaurants in Charleston to working part time and then full time in the Keller's kitchen, to becoming the Sous Chef (Under Executive Chef ) at Per Se in 2007.
To "stage" at a restaurant means that a chef will be accepted for an unpaid internship in another chef's kitchen to learn and be exposed to new techniques and cuisines. "Stage" is the English adaptation from the French "stagiaire" meaning trainee, apprentice or intern.
Stephanie Sias is the executive chef for Blixt and Co and has been for the last three years. As such, she is responsible for all the cuisines at not only the lodging facilities but also in the field at the shooting estates. A native of West Virginia, Stephanie trained at Le Cordon Bleu College of Culinary Arts in Scottsdale. Prior to Blixt and Co., Stephanie was at the W Hotels, Amangani Resorts, and other acclaimed restaurants in Jackson Hole, most notably as Sous Chef at Snake River Grill. Now that Blixt has opened the new Sherwood's Post restaurant in Victor, Idaho, she adds this to her expanded responsibilities. And, from all the reviews, this restaurant is getting its own acclaim as is Stephanie.
Like any professional, Stephanie strives to "keep current and learn from industry mentors". So, when Lars Magnusson was on a hunting trip in Mexico last year and met David Breeden, who loves to hunt also. Lars invited Breeden to come to Blixt this fall for some driven shooting which he accepted. Well, how does a famous chef repay an invitation like that? Simple, if you have an executive chef in your company, you invite that chef to come for "staging". So, in April of 2017, Stephanie went to the French Laundry to spend a week at The French Laundry. Eat your heart out all you foodies!. Ordinarily to get accepted for "staging" at a famous restaurant requires copious amounts of applications, references, interviews, etc. But, being in the right place at the right time in ones career can have long lasting advantages.
Stephanie speaking of her experience at French Laundry uses such words as
" Crazy", "Overwhelming", "Refreshing", "Introspective". For Stephanie, the timing could not have been better. She was ready for an educational boost for her skills and innovation not only in culinary arts but also those that accompany the business of customer service in the food industry. She feels that this experience will translate into enhancing client cuisine experiences at all Blixt and Co. endeavors. Who knows, maybe the next culinary mecca will be Teton Valley! A journey worth planning!